EuroForth 2017
Invitation section
Bad Vöslau, 8.-10. September 2017
The 33rd EuroForth conference takes place in the spa town Bad Vöslau (near Vienna) in Austria.
Please see the official call for papers for instructions on how to submit papers.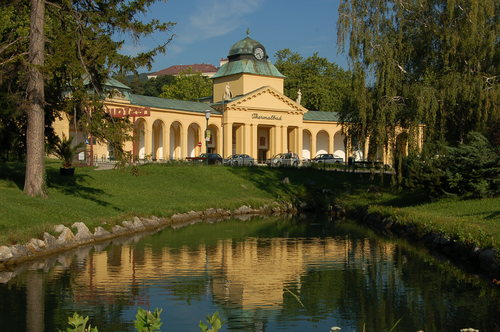 Image: Wolfgang Glock / CC BY 3.0
The conference will be preceeded by the Forth standards meeting which starts on the 6th of September. Both the meeting and the conference will be hosted in the College Garden Hotel. The exact address for your navigation system is: Johann Strauß-Straße 2, 2540 Bad Vöslau, Austria.
Arriving via plane:
The Hotel provides a shuttle service from/to the Vienna International Airport (VIE) for 56€ per direction.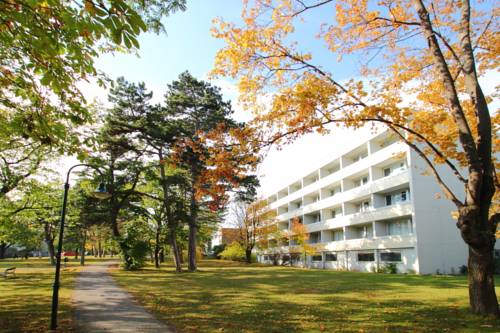 Image: College Garden Hotel from booking.com
Programme
Forth standard meeting
Wednesday, 6th September 12:00 - Friday, 8th September 12:00
EuroForth conference
Firday, 8th September 13:00 - Sunday, 10th September 14:00
Saturday Vienna excursion:
Besides having wonderful discussions with other splendid Forthers, we will roam Vienna intensively saturday afternoon and evening: Starting with a guided tour through Schloss Schönbrunn (Austria's #1 attraction), …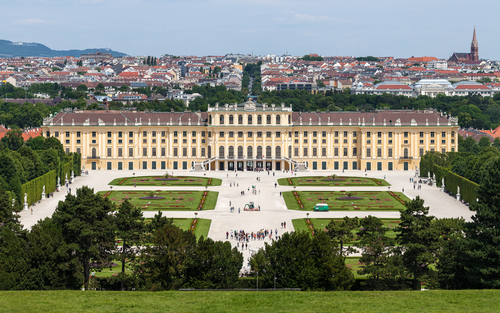 Image: Thomas Wolf / CC BY-SA 3.0 DE
… we will then walk through Vienna's city center …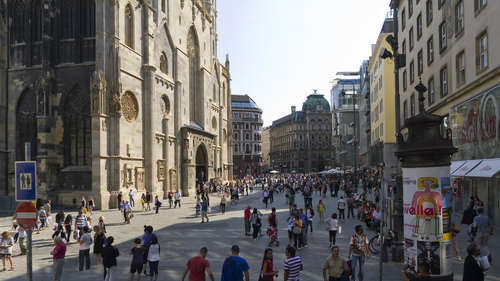 … and will conclude in the Wiener Prater.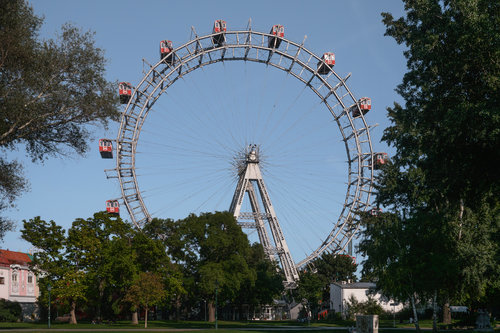 Image: Thomas Ledl / CC BY-SA 4.0
Bring your partners!
This years conference will feature a complete separate track for a hacker's partner, including but not limited to:
Enjoying a great view over Vienna from the Donauturm
Shopping at the famous Mariahilferstraße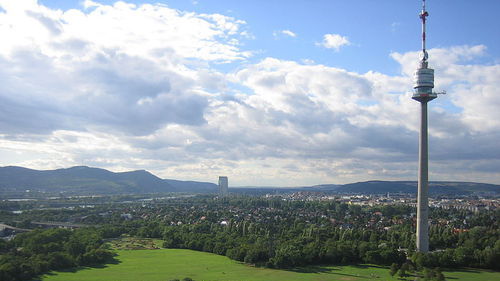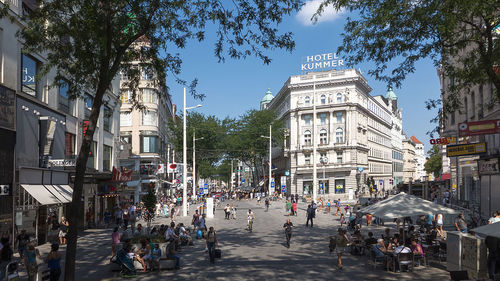 1st image: BambooBeast / PD 2nd image: Gugerell / CC0 1.0
Treasure chambers
Tiergarten Schönbrunn (we got pandas!), before we meet the group for a guided tour of the palace itself: